Episode #1 The Walk & Talk Series kicks off with Marija Spirkovska and "the Pavement: Underdog of Urban Spaces"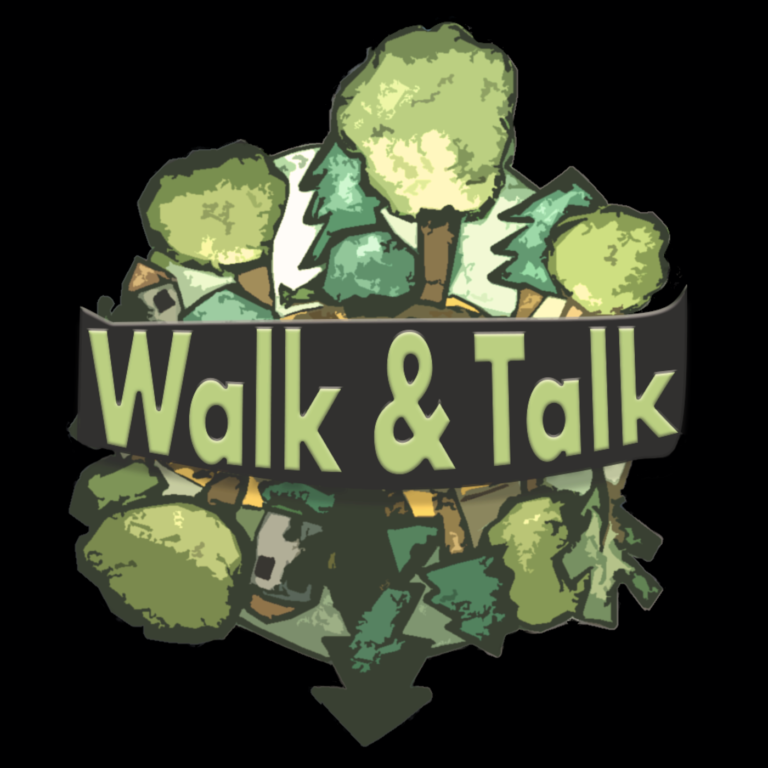 Walk & Talk
The Walk & Talk Series is an interdisciplinary podcast, for which we invite scholars to present their studies while going on a walk with us and exploring a surrounding that is linked to their research field. Thereby we aim at combining scholarly works in the study of culture with material environments and embodied experiences of walking and talking. The project is based at the International Graduate Center for the Study of Culture (GCSC) at Giessen University in Germany.
01. The Pavement – Underdog of Public Spaces (with Marija Spirkovska)
Urban pavements, woodland paths, and the interstices between those markers of 'culture' and 'nature' were the targets for our first episode of The Walk & Talk Series together with Marija Spirkovska, a Ph.D. researcher in literary studies at Justus-Liebig-Universität Gießen. On our walk, she elaborated on the concept of walking itself, both as a practice in the context of the current corona pandemic, and as an embodied experience as narrated in city novels. From places and spaces, waylosing and wayfinding, to cognitive mapping and spatial agency, we engaged with a broad spectrum of perspectives during this first promenading interview of our series.
*The episode was recorded in Fall 2020; therefore, Marija and interviewer Florentine wear face masks during the first half of the episode, which narrows the auditory quality. However, we invite you to consider their masks as ultimately legitimate actors in our embodied walk & talk experience.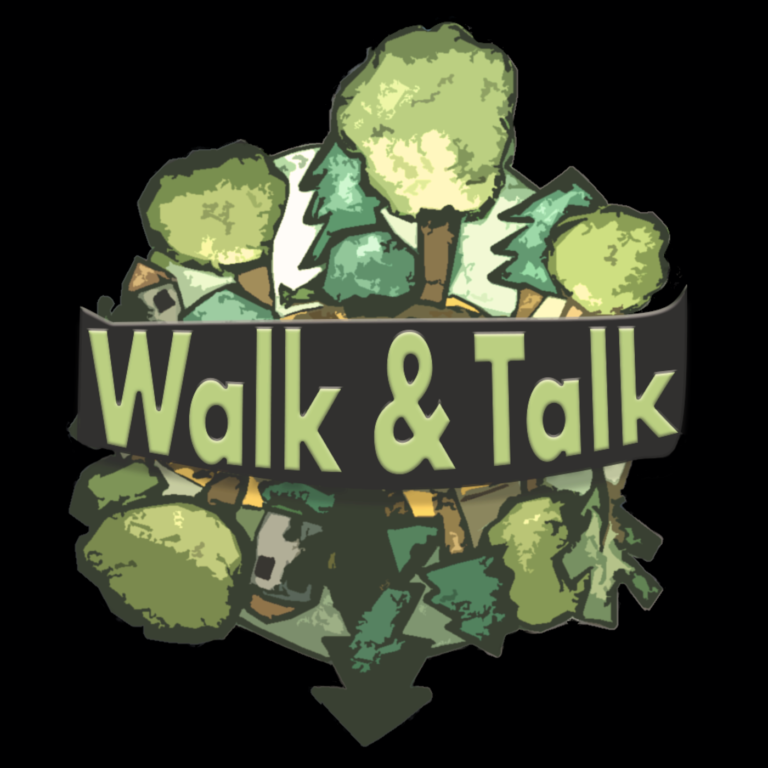 The Walk & Talk Series was initiated by a group of Ph.D. researchers at the beginning of 2020. We strived for profound scientific conversations that take place in an environment which both situates and reflects the talk. Accordingly, we select and couple locations and an interviewee for each episode. Hence, while exploring a surrounding that is linked to the experts' research fields, the invited scholars present their studies in dialogue with an informed interviewer. To maintain the intimacy of this conversation situation while capturing a large audience, we chose this format of auditorily mediated Walk & Talks as a form of scientific exchange, output, and entertainment.

Since the Corona pandemic occurred during the planning of this explicitly embodied practice of scholarly engagement, our approach became aggravated by required physical distancing. However, the omnipresence of nonhuman agency as intrinsically entangled within human society became painfully obvious. Thus, we replanned our episodes and decided to address what is right in front of us: Walking. Walking is not only a key element of our podcast concept, but also a specific practice that gained attention in these times when public spaces, public life, and public protest are under pressure.

In this regard, we have invited an expert on space, the urban, and walking itself: Marija Spirkovska. Marija is a Ph.D. researcher at the International Graduate Centre for the Study of Culture (GCSC) working on interplays between space, psychopathology, and embodiment in city literature. Marija is furthermore a co-founder of the scientific blog Random Walks which focuses on urban aesthetics and practices.

While moving around an urban surrounding which was fundamentally marked by the pandemic at the moment of our recording in the fall of 2020, we recognized the pavement as the underdog of public spaces, addressed the changing conditions of cognitive mapping in city spaces under lockdown, and reviewed aesthetic pleasure in downtown Giessen, Germany. Considering that Marija engages with interstices, travel, and transition in her work, we took a train to continue our journey in a more 'rural' area nearby. Our bodies in motion led us to discuss the notion of mobility and spatial agency and while entering woodlands, we came across talking about the dualisms of 'nature' and 'culture'.

The interview was conducted by Florentine Schoog – a member of the Walk & Talk editorial team – who was especially curious about the naturecultures of this transitional promenade, as she pursues her Ph.D. in sociology, investigating discourses around climate crises and the Anthropocene. Narrating modernity through 'the city' and a political stance towards the notion of the public and the social conditions during the Corona pandemic especially sparked both Marija's and Florentine's enthusiasm and interest.

Florentine and the entire Walk & Talk team would like to give a big thank you to Marija Spirkovska not only for being the first guest of the series but also for sharing her stimulating insights and experiences during a vibrant afternoon in and around Giessen. The noise of the city life and wearing face masks during half of our talk did require extra concentration and affects the auditory quality of the episode. However, we invite our listeners to consider these aspects as ultimately legitimate nonhuman actors participating in our embodied walk & talk experience.